On March 22, student of school of Business and Administration had a journey to Hanoi to attend a professional conference: Microsoft Future Now 2019.
Tran Thanh Binh, a freshman of school of Business and Administration shares: "This was a wonderful experience to attend and meet some of the most talented people of Microsoft although it only last 2 days.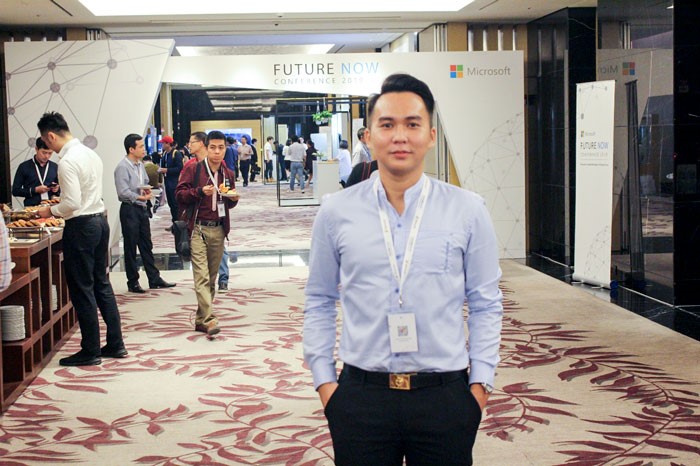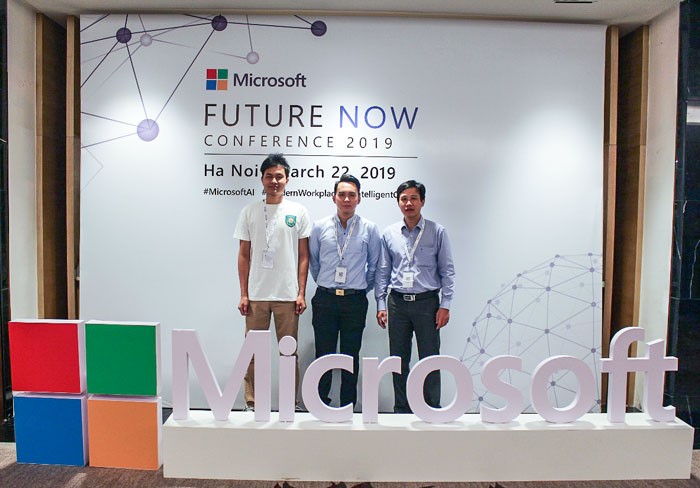 The main theme of this event is Artificial Intelligence (AI) and its applications. The opportunities for audiences in Future Now 2019 is to experience breakthrough business solutions that are transforming the future of work in this age of technological innovation. These applications have been contributing in developing the individual's life in particular and society in general.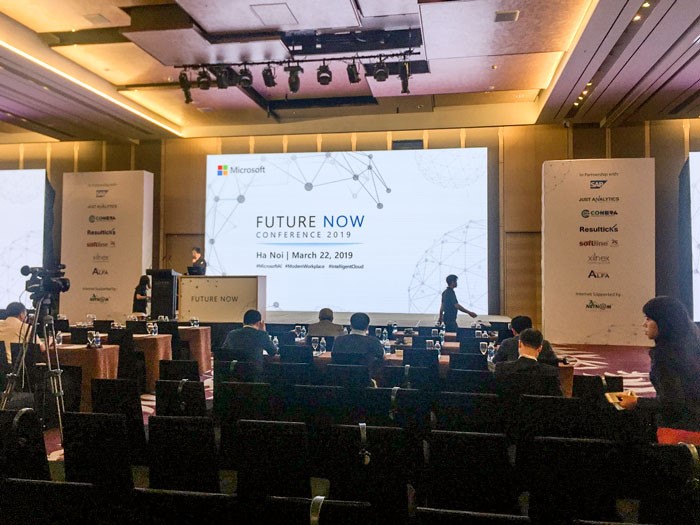 Future Now 2019 Conference Hall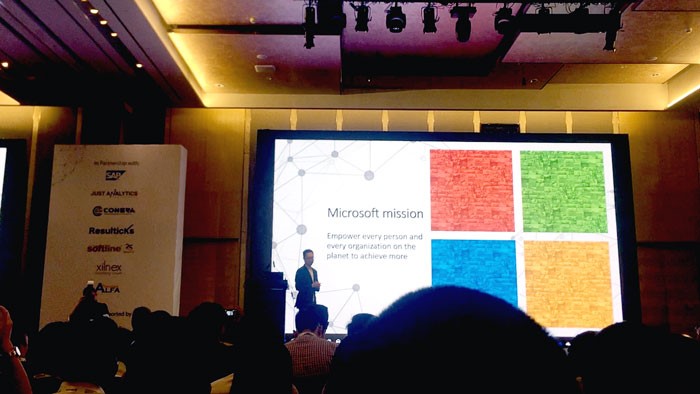 Mike Chan – Director of Cloud & Enterprise, Microsoft Asia Pacific demonstrated the key vision and mission of Microsoft in 2019.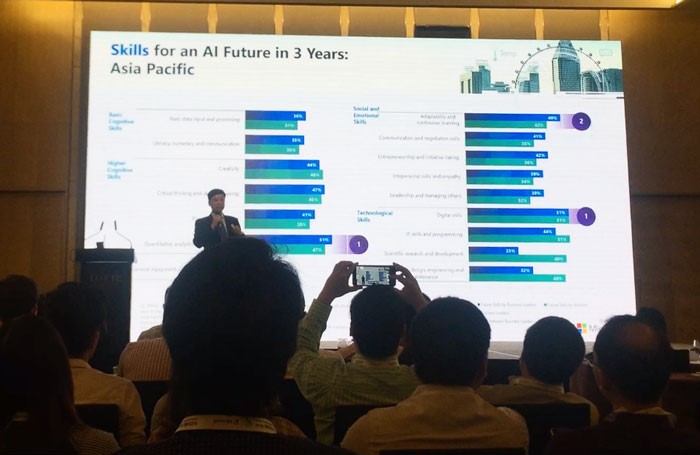 Mr. Pham The Truong – Director of Microsoft Vietnam were addressing the necessary skills for the 21st century.
During the conference, students did have great opportunities to get acquainted with many leaders and managers of various departments in large and multinational companies and corporations such as FPT Software, VietAI, Microimage, HPT, …
"We've made friends from all around the world who are contributing to the advance of humanity. Microsoft Future Now 2019 was a valuable experience to us. We also would like to give thanks to school of Business and Administrations, school of Engineering and Tan Tao University for giving us an opportunity like this", Tran Thanh Binh said.

Tan Tao Students and a talented Korean programmer