Make sure your future is well-prepared
The fact is that not only graduate students but also many masters and doctors are still unemployed, therefore it is inevitable. career orientation will always be a big question to be asked for yourself. So how to choose a right school so that after graduating, we will get not a only a job but also an attractive job with high salary. And one thing you are especially interested in is that the cost of learning is reasonable.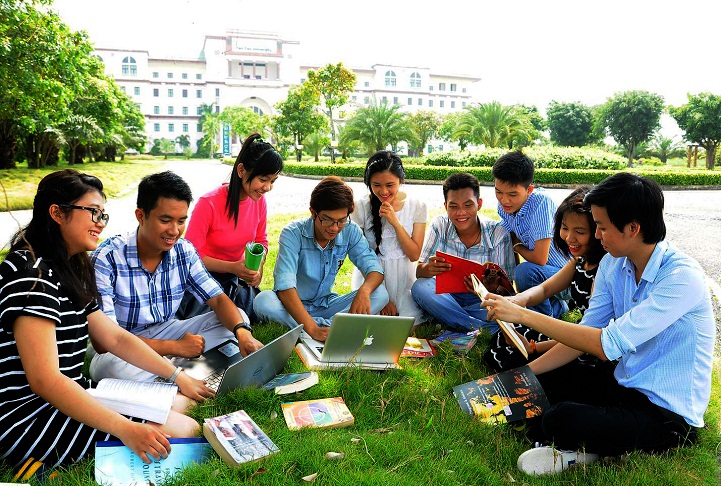 From the situation is still ongoing
Graduates do not have a job. While employees complain about the lack of human resources because many job applicants who graduated from the university, even get a master degree but they can not write applications. Is that the issue of Vietnamese higher education?
From school to success and success stories are still being written
When statistics show that 31% of Vietnamese students have jobs after 3 months of graduation, with an average salary of 3-5 million VND per month, students of School of Business and Econimics – Tan Tao University have 100% of students get jobs. do right after graduation with salary from 5 to 20 million. From the first graduation of graduates in 2015, 84% of graduates received high-paying jobs at multinational corporations like Unilever, LG, PWC Vietnam Limited, Pepsi Company, Wall Street English Center, Odyssey Resources Vietnam … After the 2015 graduation, business graduates in the year 2016 and 2017 all reached the number of 100% employed, most of whom have been working since they did not receive a diploma with a starting salary of up to ten millions.
Pham Hoang Man, a student of the School of Econimics and Business Administration at Tan Tao University, won President Obama's Southeast Asian Young Leadership Scholarship. "Because of the study of American liberal education in the United States and being equipped with comprehensive knowledge of economic, cultural and social fields, as well as access to the different cultures in the world during the 4 years of study so even a youngest member, I was not surprised and well integrated with the members from various countries, exchanging with members representing various disciplines in the course ".
Nguyen Hoang Thuy Duong, a student in Tan Tao University's School of Business and Economics, graduated in 2015. He is currently assistant to the American General Director at Taseco. "At Tan Tao University, I was not only taught Professional but also well-trained soft skills such as speaking in the crowd, presentation skills, teamwork skills, communication skills and language skills. Students are always able to have practical working sessions with businesses and organizations. Moreover, the learning environment and working in English, often in contact with foreigners, has formed and built up in me the mindset of an international citizen, not afraid of the new things. "
Professor. Eugene H. Levy, former president of Rice University, Texas, is currently the President of the Academic Council of the University of Tan Tao. "A modern, advanced society must ensure trained human resources. Good and many positions and occupations. A modern society must train its leaders and talented leaders. A modern society must dare to open up and accept innovative, social, technical and economic ideas. Throughout the United States, the Liberal Art Education Model has met these requirements."